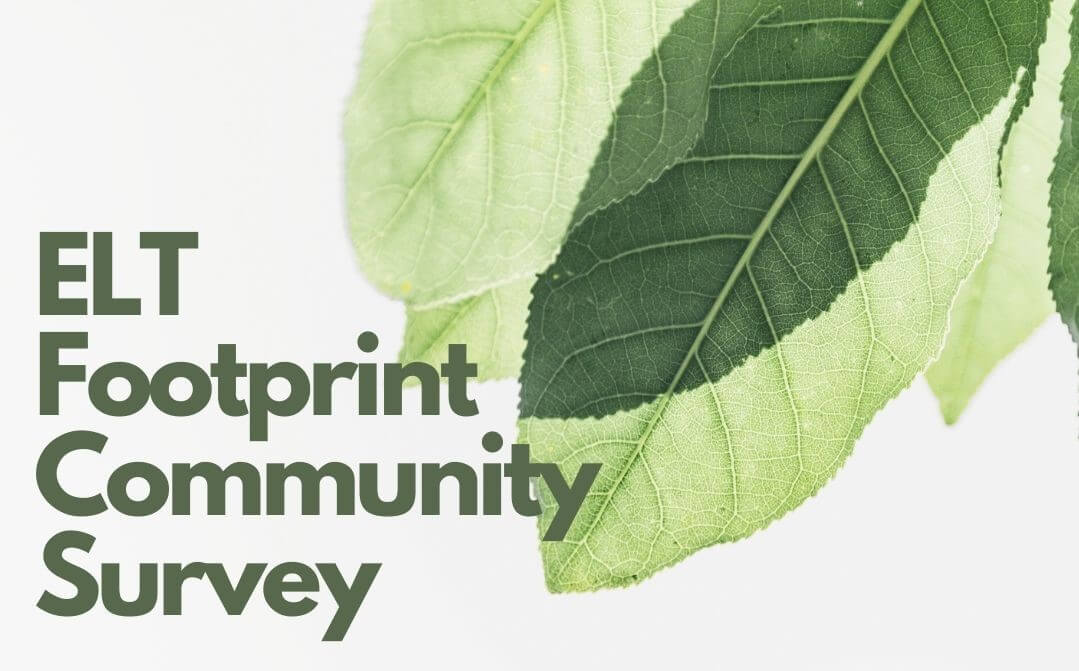 Calling all ELT Footprinters! We're sharing a survey which explores what teachers are doing in the classroom to promote environmental issues. The survey is headed up by Sarah Mercer and Nayr Ibrahim with the support of ELT Footprint and will be available until June 30. Please read on to find out how you can help!
Two years ago today the ELT Footprint community was founded when we first opened our group on Facebook. Share your stories with us to celebrate our second anniversary!
Read Post »
Harry Waters, teacher, teacher trainer, materials writer and member of the ELT Footprint community, shares an insider's view on an interesting new materials-sharing initiative.
Read Post »
10 ways to integrate the key issue of our time into our day-to-day teaching. Do you know more ways? Let us know!
Read Post »
We asked Anna Bellinger, Footprint's first Artist in Residence, about her art, interest in environmental issues and hopes in her new role.
Read Post »
On June 26, 2020, we reached 3000 members on our Facebook group and we're sharing an ebook to celebrate the occasion!
Read Post »