COP26 has been in my city, Glasgow, and I've got totally swept away by green-theming my lessons. 
My classes this year are starter and beginner level. The starter class are literacy level learners. They've got a strong grasp of the alphabet and can write simple words, but they're working on their sentences and short texts.
Before COP26, I scoured all the usual places for environmental lesson plans, hoping I could find something suitable or accessible and adaptable. 
Alas, my search proved fruitless, so I donned my materials writing and graphic facilitation hat and got to work.
I created the following:
a hand-drawn infographic of environmental problems and things people can do to help (Grammar: Do you + verb?)
a set of worksheets using icons for common household waste (Grammar: It is a/an…  They are… s/es/ies)
an activity where students identify how to recycle each item of waste and discuss whether it can be recycled (Can you recycle…+noun?)
The lessons went down well with learners and really got them thinking green. I was surprised at how few actually recycled, but I think I planted the seed for them to explore their local recycling opportunities.
I don't usually spend so much time using drawings to prepare my lessons, but I knew I'd use these again and again. I also wanted to create something unique for this week's (November 8-14) #DrawingELT (see twitter) challenge: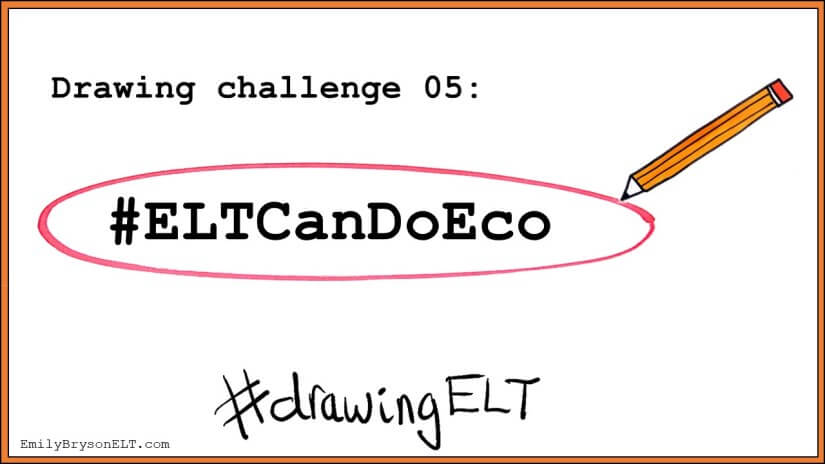 #ELTCanDoEco was created by ELT Footprint (click on the link to read the original blog post). The idea is to create a bank of 'Can do' statements, much like the CEFR statements but specifically for EcoLiteracy in ELT. They are calling on ELT professionals to use these when creating lessons with a green theme.
My lessons refer to the following eco-competencies:
I can understand and explain climate change.
I can communicate different ways to help the environment.
I can identify common household waste.
I can decide what household waste can and can't be recycled.
I can consider different things to do with waste that can't be recycled.
I'd like to share these lesson plans here with you. Although I wrote them for A0/A1, they are highly visual, and as such, I feel they can easily be adapted to all levels of learner. That's why I'm sharing these as a Powerpoint slideshow. You can download it and adapt the visuals for your own class. I've made some notes on each Powerpoint slide of how to do this. You can download them here:
(This post was first published on Emily's blog – you can see it
here
. Thanks again to Emily for sharing it with us here at ELT Footprint!) 
Emily Bryson is an ELT materials writer, teacher trainer, ESOL Lecturer and graphic facilitator. She has written digital and print materials for a number of publishers including Macmillan Education, The British Council and the ELT Training Library. Her books include The A-Z of ESOL, 50 Ways to Teach Life Skills and Voices, the National Geographic Learning adult coursebook series. As a graphic facilitator she would like to bring the world of simple hand-drawn visuals into the English language classroom. She believes that drawing is a visual vocabulary which can aid memory, comprehension, engagement and communication. Her online courses have been described as the 'nicest corner of the internet'.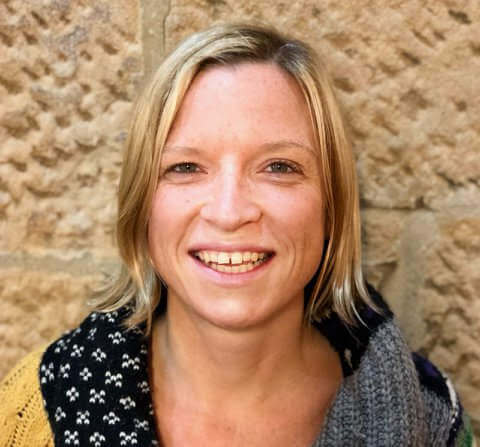 If you'd like to learn how to draw visuals similar to those in Emily's lesson plan, good news! Emily runs an online course for that! The next one is in January. You can find information here. Or join Emily's mailing list.