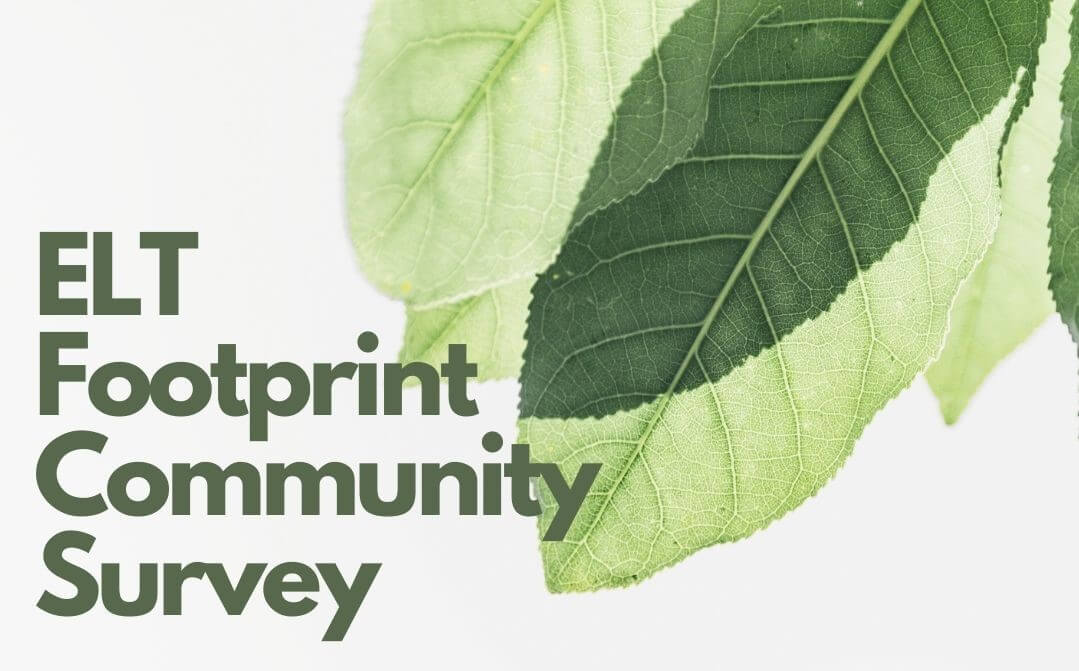 Calling all ELT Footprinters! We're sharing a survey which explores what teachers are doing in the classroom to promote environmental issues. The survey is headed up by Sarah Mercer and Nayr Ibrahim with the support of ELT Footprint and will be available until June 30. Please read on to find out how you can help!
Just over two weeks since our group was launched on Facebook on May 24 and we've just hit 1000 members!  A big thank you to everyone involved for your continuing enthusiasm and commitment. The response has been overwhelming – in so many different ways. Sometimes the flood of notifications has been dizzying but each and every conversation has brought something new to the table.
Read Post »
The ELT Footprint group is an incredibly dynamic and committed group of people who believe in the power of people coming together to coordinate efforts and focus on effective action in specific spheres.
Read Post »
ELT Footprint is a blog is for people from all walks of the ELT world. We'll be posting about initiatives, projects, campaigns, victories and ideas about how to reduce our climate/carbon/plastic footprints across the ELT profession. We'll also be sharing links to teaching resources and materials designed to raise awareness and, more importantly, to prompt action. There are some excellent resources out there so we need to make sure they get as wide a reach as possible. Get in touch if you'd like to write a guest blog post or you have some resources you'd like us to share and please spread the word among teachers, trainers, writers, publishers, language school owners and anyone else who will listen. We're all in this together!
Read Post »