Welcome to the ELT Footprint website. This is a companion to the Facebook group ELT Footprint, which was launched in May 2019 as a response to the climate demonstrations around the world.  We bring together more than 3,500 members of the ELT profession who share a desire to be part of the solution. We act as a springboard for transformative change from within our profession. The goal: turn ELT into a model profession that advocates environmental justice and reduces its carbon footprint so that we can play our part in halting global heating.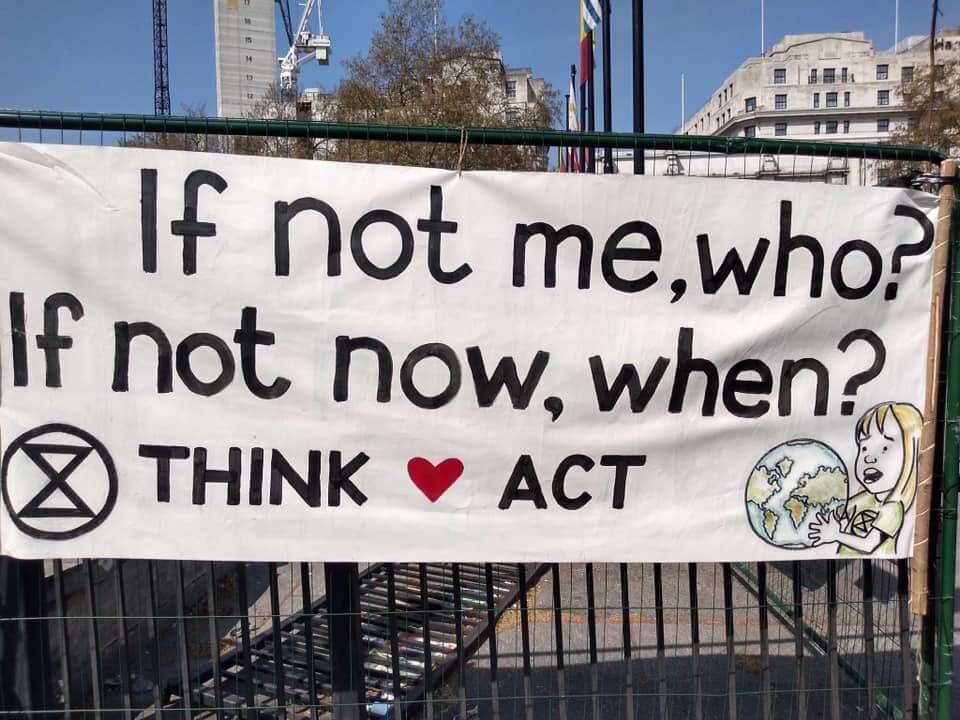 At the closing plenary of the Innovate ELT conference in Barcelona, Daniel Barber had declared a climate emergency on behalf of ELT. He quoted, and then shared on social media, the following quote by Carla Borthwick inspired by Peta Kelly's book Earth is Hiring
To the person who uses metal straws to save fish but consumes animals, I'd like to say thank you. To the vegan who isn't aware of our homelessness problem, thank you. To the climate change activists who aren't attentive to fast fashion, thank you. To the girl who gives her old clothes to the disadvantaged but isn't educated on sex trafficking, thank you. To the guy who picks up rubbish on his way home from a surf but isn't well-informed about male suicide rates, thank you. To the people who stand up for horse racing concerns but are uninformed of the cruelty of the dairy industry, thank you. To the positive Instagram influencer who hasn't cultivated a plastic-free lifestyle, thank you. To the grandparents who knit for sick children but aren't up to date with current race and homophobic issues, thank you. To the students that stand up for bullying but are unaware of the constant domestic violence epidemic, thank you. To the peace activists, feminists, stray dog adopters, teachers, volunteers, foster carers, recyclers, givers, doers and believers, I say thank you. We are all on a different path and we all see through different eyes. Current world issues that you are passionate about, aren't always what other people are trying to change… and that's okay. It's not everyone's job to save every part of the world but it is everyone's responsibility to thank every person who is doing THEIR part to save the world. Don't critique, just appreciate. Don't judge, just educate. We're all trying our best. Thank you.
The quote resonated with a lot of people and started a number of interesting conversations and responses, including a blog by Christopher Graham, which outlined a simple project-based template and call to action. Daniel Barber also blogged about the plenary on the ielt blog.
The same weekend, at an ELT event in Bristol, teachers had been discussing what they could do as a profession to reduce their ELT footprint. Julie Moore blogged about her experiences at the event and brought the hashtag #eltfootprint to our notice on Facebook.
We started using the hashtag in our posts and as more and more people joined the conversations it felt that the next natural step was to open a shared space where we could bring the conversations together, where we could share experiences, expertise and call for help or support. The response was overwhelming. In less than 24 hours we'd collected a group of 100 members. By midday on Tuesday, May 28, the group had 400 members. And more than 1,800 posts, comments and reactions.
So much useful information was being shared that we decided we needed a place to store everything. A place where people could come and search for the lesson plan, link, call to action, that they'd seen in the group. And so, here it is. The ELT Footprint website and blog.
Please explore the menu and if there's anything you think we should add or change, please let us know!
You can contact us at eltfootprint@gmail.com or follow us on Twitter @eltfootprint and on LinkedIn.