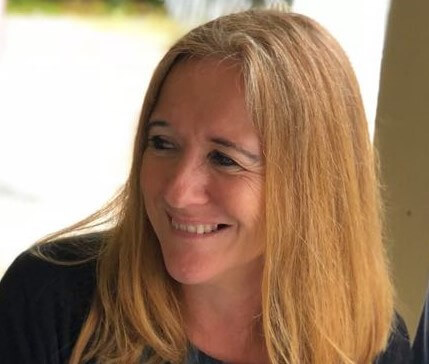 Greening ELT 1: TESOL-SPAIN Goes Green
There is a growing movement within the ELT community to green up our profession and TESOL-SPAIN is proud to be working towards raising awareness of this mission.
More than three years ago we published our Green Policy where we outlined some of the changes we have made in our organisation, and we continue to look for every opportunity to keep Green at the heart of our agenda.
Joining Forces
TESOL-SPAIN has recently joined like-minded social media platforms (ELT Footprint) and sister organisations (IATEFL and FECEI) in spreading the word among teachers, trainers and publishers about how we can all work together to make a difference.
Our Vice-President and 43rd annual Convention Coordinator, Annie Altamirano, has been particularly vocal on the ELT Footprint blog, which is dedicated to reducing the carbon footprint generated by our teacher-training conferences and giving conference organizers a forum to share their ideas.
And on the 21st June TESOL-SPAIN's Online Resources Officer, Emily Adrianova, joined FECEI (the Spanish federation of language schools) and 9 important publishers in our sector, including Oxford University Press, Cambridge Assessment, Pearson Education, Macmillan, Richmond-Santillana, Trinity College London and Edebé-Express Publishing, to sign an agreement on reducing the use of plastic and waste at conferences.
Less Waste, Less Plastic
In fact our Platinum Sponsor for the TESOL-SPAIN 2020 convention in Salamanca, Express Publishing, has just announced they will be sponsoring 500 glass and silicone waterbottles and 4 water fountains for the venue. The support and interest of all our sponsors is important to our members and is exactly the kind of thing that all conference-goers appreciate. The same goes for when, by collecting up the lanyards and plastic name-holders for our end-of-convention prize draw, we are taking one more step in the right direction.
Digital is Better
Since 2012 the ten annual issues of our members' newsletter have been digital, and, as of this year, the publication of our biennial Convention Papers will also be digital. A mooted plan for the near future is to do away with our printed Convention Programme altogether, but this will depend on our members, their connectivity and their willingness to change what has always been an integral feature of a TESOL-SPAIN convention.
We have been actively encouraging our speakers to look for paper-free alternatives to session handouts for the last eight years, first by offering to distribute them to the convention participants on sponsored USBs, given out in our recyclable cotton convention bags, and more recently by uploading them to our webpage.
Another paper-heavy Convention convention – getting feedback – has also been greened up, and our last two national conventions have used SurveyMonkey and QR Codes instead, giving us quicker, more user-friendly results, and no waste paper into the bargain.
Aside from our national and regional events, one of our quarterly board meetings is now held via Zoom, bringing together the 12 board members living across Spain without having to board buses, planes or trains.
Follow Us!
After the summer break we will be announcing a competiton for our members to put forward ideas about what else we can do to save the planet whilst serving our profession – the best idea will be put into practice in our March 2020 convention, and the winner will receive a year's free membership.
TESOL-SPAIN hopes all the steps we are taking will encourage others to follow in our footsteps and become not only educators of language but educators for life.
Rebecca Place
Media Officer
TESOL-SPAIN