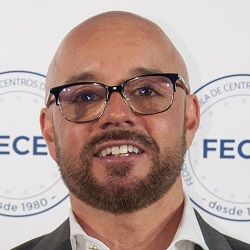 Greening ELT #3 : FECEI – Greening up, cutting down. It's all about being Responsible.
Fecei, the national federation for language schools in Spain, feels it is important to be socially responsible. The Federation represents language schools all over Spain and organizes many conferences and other events through the local associations in many of the different autonomous communities. These events are for language school owners and teachers alike and we all know that, at these events, a huge quantity of material is distributed by the different collaborators and sponsors.
In May of 2019, four of the associations in the North of Spain, under the name of "The Language of the Sea Project", organised a simultaneous beach clean-up (5 beaches across the north coast of Spain) to make people aware of the serious problem of plastic in our oceans (https://www.facebook.com/thelanguageofthesea/videos/312921976314087/).
This initiative was extremely successful and lead to a proposal to make a national policy on the use of plastic at the conferences that are organised by FECEI by one the organisers. This proposal was well met by the board of Directors of the federation and a nationwide meeting was set up in Spain's capital Madrid, where many of the major publishers and examination bodies participated and committed to this new policy.
21st June 2019. Fecei hosts meeting with collaborators, publishers and accreditation bodies to commit to a new policy to reduce plastic in national events in Spain.
Since then, Fecei has produced a series of mini-guides, in accordance with its new sustainability policy, so that collaborators, sponsors and conference organisers can comply with the policy. These initiatives will be put into action in September of 2019, when some of the local associations will be organising their first conferences/ events of the year. (https://fecei.org/eventos/)